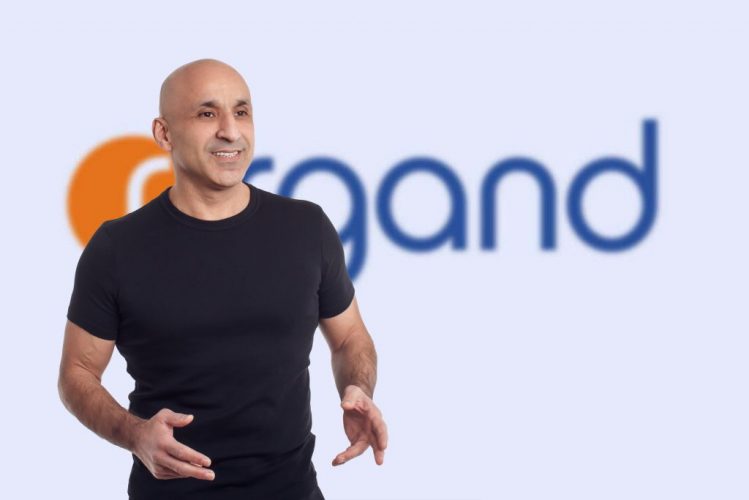 Why did you create Rgand? What was the inspiration behind the business? How did you come up with the idea?
I have been working in the food supply industry for more than 25 years. During my long career, I had the opportunity to work in different sectors of the foodservice industry. I started in big wholesale. We were purchasing the products from distributors of french brands and selling to smaller wholesalers. Then, our buyers were selling to even smaller wholesalers. Restaurants and groceries were buying from the smallest wholesalers only after the products had changed hands of up to ten intermediaries. It was crazy!
The supply chain's inefficiency was staggering, and I always wondered if a better approach was possible without all these additional costs and processes.
So I always wondered if a better approach was possible, getting out the middle men like me, and removing all these additional costs and processes.
Could it ever be possible for a restaurant to buy products directly from the producers?
That idea always stayed with me as I worked in different food supply businesses over the years. I was a food producer, buyer for hotels, distributor, and logistics manager. In all these roles, I encountered challenges that prevented direct trade. I saw the obstacles at each step for every player in the supply chain.
With every obstacle I encountered, I took notice. With every next job, I learned another piece of the puzzle. I knew at some point all these dots, these ideas will connect, and that I will have the answer to the billion-dollar question and a better solution.
In 2017, after getting to know the IT industry, I started acquiring IP/ software solutions to optimize the supply chain processes. That was the point when all the dots came together and resulted in one integrated solution. After many tests and trials, an automated one-click intermediary free direct trading platform for producers and restaurants was born. In other words, I created a platform that allows restaurants to buy directly from producers with just one click and all the fulfilment is taken care of. No more products being traded 10 times and finally getting to the restaurants – its direct, from the producer to the market. So then in 2020, we formed the general architecture of Rgand.com, and the development began.

For a year we've been working tirelessly on our 'middleman-free' platform that will empower farmers and food producers and put restaurants and food businesses firmly in control of their purchase system, saving thousands of dollars.
Now we are just days away from the official launch of Rgand which will mean that potentially any food producer can sell to any restaurant or food store in America, and eventually worldwide. The impact of this for the entire food supply industry is game changing.

Why do you think your technology is the answer that food suppliers and restaurants are looking for?
Today, U.S. e-commerce wholesale trade sales are worth $2.64 trillion dollars, it is 32.3 percent of total global wholesale. B2B has overtaken B2C by reaching a worldwide market value of $7.7 trillion, as opposed to the $2.3 trillion of B2С [1].
It is 4 times larger!
We already knew this trend would continue to grow with more and more businesses adopting the direct-to-end buyer technology. However, with COVID, the importance of purchasing online and aggressive savings increased more than ever. We are confident that the Rgand solution will let producers and restaurants grow faster: both sides will find it more convenient and will keep more profits.

What problem are you solving for food producers?
The restaurants and food establishments are the two sides of the food and supplies trade. Yet, you would be shocked to learn that the producers and the restaurant owners earn the least.
There is a large army of resellers, wholesalers, and middlemen between the buyer and the manufacturer.
Direct access and trade between Producers and Restaurants will enable both to make more money, keep more profits, grow faster, and create jobs. Access to more equitable direct producer prices can make restaurant prices more affordable, keep everyone from closing the doors, and contribute to the national economy.
Ask a Producer the question of what it means to sell more. Every time the only answer will be to find more distributors and wholesalers. A producer cannot build infrastructure to sell, even the largest ones. To be able to sell directly, it is necessary to have these four elements of success:
direct access to buyers,
direct promotion,
grow brand visibility, and
quick same-day fulfillment.
Historically, due to the inconvenience of long-distance shipping and the inefficiency of dealing with many small buyers, food manufacturers have become dependent on distributors or wholesalers. Intermediaries would find the buyers and make the sale. It was before the Internet, before fulfillment centers automation, supply chain integration, and shipping commoditization.
Until recently, producers needed distributors. However, middlemen grew to be the most powerful players in the foodservice industry, paid for by both sides: buyers and sellers while dictating the rules to both.
The marketing cost for producers averages 17% of total revenue, raising food manufacturer's breakeven price. It also pushes up prices for food buyers. It's a waste: each year, over $50 billion on trade promotions never reach the end buyers while inflating food prices. This amount can be spent on ending world hunger.
Producers could never compete with distributors due to the lack of logistics, market reach, and marketing know-how. Now, they can become the best sellers of their products: they have a platform, reliable fulfillment services, and a marketplace built to fit their unique needs.
Producers can now shift the power away from distributors back into their own hands.

Please tell us how you will launch the Rgand.com platform?
Producers and restaurants can't trade while relying on traditional marketing activities such as conferences, exhibitions, and trade shows. These events attract mostly distributors, not end buyers. Buyers have no time or reason to go. They don't want to meet more distributors and can not buy containers of every needed food item for each location.
We are providing touchpoints where producers and restaurants come together.
The 1st touchpoint is our 'What's in the Box' webinar series, where producers and restaurants join to discuss their needs, problems, and hopes for improvements.
We also have a fun and reliable way to promote this concept of bringing food producers and restaurants together. The 2nd touchpoint is Rgand Sample Box Marathon, the first and most unique sampling event ever. It is designed for producers to directly promote their samples. We will send each sample box to a different restaurant until the total number of restaurants reaches 26,385.
The Marathon will let restaurants try new brands that can be purchased directly in small quantities at direct-from-producer prices. Producers will generate new business leads to secure orders at scale. Add to it a healthy competition to bring out the best in everyone — and both sides win.

We design these touchpoints to inform the market of the new direct trade opportunities and enable actual trading.

How will you scale Rgand.com?
How will you recruit food producers and restaurants?
We will showcase Rgand capabilities with our launch campaign to recruit food producers and restaurants. We call it the Sample Box Marathon.
Rgand will demonstrate its capabilities by delivering free samples to the restaurant doors. Think for a moment that a producer's product samples are distributed to 26,385 restaurants in a short amount of time, allowing the buyer to try and decide if the product and price are right.
Buyers can purchase these and other products available through the Rgand marketplace. On Rgand.com, they can buy more and spend less than they pay distributors. Restaurants will have freedom of choice: no need to buy the inventory that distributors are pushing down at high prices.
Restaurants will finally choose what they want to buy and have the opportunity to try at no cost. It's only a matter of time before every restaurant would want to buy through Rgand.com.
This Marathon's main purpose is to demonstrate how Rgand's one-click direct-to-buyer food supply platform enables direct sales, distribution, and deliveries.
Sample Box Marathon will be organized regularly with multiple sprints, to be announced.
We already attracted a few top-100 producers from the regions of North America, Europe, Middle East. We are also actively reaching out to small famers and small independent brands. Rgand gives them all an opportunity to put products in front of buyers. In fact, Rgand.com helps small brands compete with international powerhouses.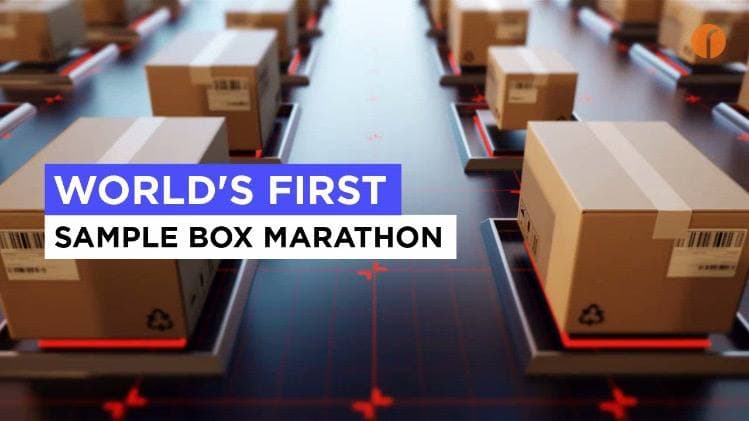 What will be sold on Rgand.com?
Rgand is a technology and infrastructure solution enabling direct trade for the foodservice industry. The marketplace covers everything a restaurant or food establishment may need to purchase for their business. The categories include Food and Beverages, Equipment and Supplies, Disposables, Janitorial Supplies, Furnitures, Tabletops, Commercial Kitchen Supplies, etc.

Will you turn Rgand.com into a global business?
Rgand solution is needed in every country where there is at least one commercial food establishment. After launching in the U.S., we have plans to scale business to Canada, the E.U., the Middle East, etc…

We already received requests from producers who found Rgand in their countries and asked us to launch there. It makes us believe that Rgand will ultimately be a global marketplace.

What do you see as your biggest challenges in scaling?
Before COVID, we thought technology adoption by Rgand users would be the biggest challenge. Our goal is to break down the outdated supply chain order and rules.
Step by step, we will take apart the old infrastructure and replace it with new sophisticated technologies. We have accelerated this process by eliminating unnecessary costs, reducing dependence on intermediaries, and saving everyone time and money.
Our efficiency simplifies the procurement process and offers the best prices and growth guarantees to all participants.
COVID showed us all that during challenging times, adoption and performance can quickly accelerate. We believe that food producers and struggling restaurants are ready to adopt new solutions.

How has the pandemic changed your business?
With fewer people eating out, is that a risk to Rgand?
COVID put 3 out of 4 restaurants in the U.S. on the brink of closing: they now need to save money anywhere they can, they need any help they can get to survive.
Direct-from-producer prices help spend less on the restaurants' biggest expense – wholesale food. Even though the COVID caused delays in our launch, it also increased the importance of Rgand solutions and the importance of getting high-quality products with direct-from-producer prices into the hands of restaurant chefs all across the U.S. Direct trade is now more important than ever for every business in the foodservice industry.

How are you funding this business? Who are your investors?
My path to Rgand.com started more than 25 years ago when I launched my foodservice supply chain career. Building businesses in the food and real estate projects formed the starting capital I used to develop Rgand.
To my delight, many producers that joined Rgand expressed great interest in our growth and expansion. Thanks to capital support from these food manufacturers, we will develop and expand Rgand Fulfillment Centers with intensive marketing in other countries besides the U.S.
In the future, the interested Rgand members and participants will be considered for becoming co-investors.
After many years of hard work and major investments, we completed the final trials of the technology. I am pleased to report that the whole experience was seamless – it was wonderful to see the realization of our vision.
We expect to be fully operational in April 2021 and kick off with a Sample Box Marathon, a free-to-try and free-to-ship marketplace introduction on the U.S. market to 26,385 restaurants.
After successfully launching in the U.S., we will be introducing our expansion plan thanks to the valuable partners and Rgand community of producers and restaurants.

Where do you see Rgand.com in 3 years? Is there an exit strategy?
Rgand will allow food producers to reach many more markets than they would have done in the past, and as we grow, that will ultimately mean a global audience.

We are planning to extend the business to Canada and the E.U. in the upcoming years, after successfully launching Rgand in the U.S.

Which other tech platforms have inspired you most in the creation of Rgand and why?
I had the idea of the Rgand solution for a long time but didn't have the infrastructure for implementation. Marketplaces such as Amazon and Faire have changed the way we buy so after seeing the possibility of automation with technology, I started to understand that the implementation of Rgand practices can be possible.

What inspires you?
To be honest, my inspiration comes from the hard work of everyday people. Working in the industry for a long time, I was able to see all the challenges that all hardworking people are facing. I thought that If I had the opportunity to create the smallest difference in those people's lives, I had to go for it.
The people to whom I provide Rgand solutions are my inspiration.

What else are you passionate about in life? How do you relax in downtime?
If I am not working on my business, you can find me reading. Another habit of mine is to wake up very early every day and go for a run. I regularly participate in Marathons.
To be honest, the Sample Box Marathon idea came to me during running. It's a fact that exercise helps improve brain activity and overall health.
Music is another nutrition for the brain, another one of my passions, when there is no one around, you may find me playing the piano.
---
[1] https://www.statista.com/topics/4884/b2b-e-commerce-in-the-united-states/