The Simplest Multi-chanel Fulfillment Solution for The USA
Rgand Prime Fullfilment (RPF)
With RPF, you can directly integrate your products into both B2B wholesale customers. Rgand brings you the opportunity to grow with sales in multiple platforms.
Rgand Prime Fulfillment's network of fulfillment centers across the US means that the cost to ship orders to your customers is drastically reduced. Combined with shipping rate discounts & same-day our national fulfillment network will save your business money while increasing your customer's satisfaction.
How RPF Works
Send all or some of your inventory directly to an Rgand fulfillment center. When customers purchase products on Rgand.com, your website or another third-party sales channel, we receive your orders and pick, pack, and ship them directly to your customers.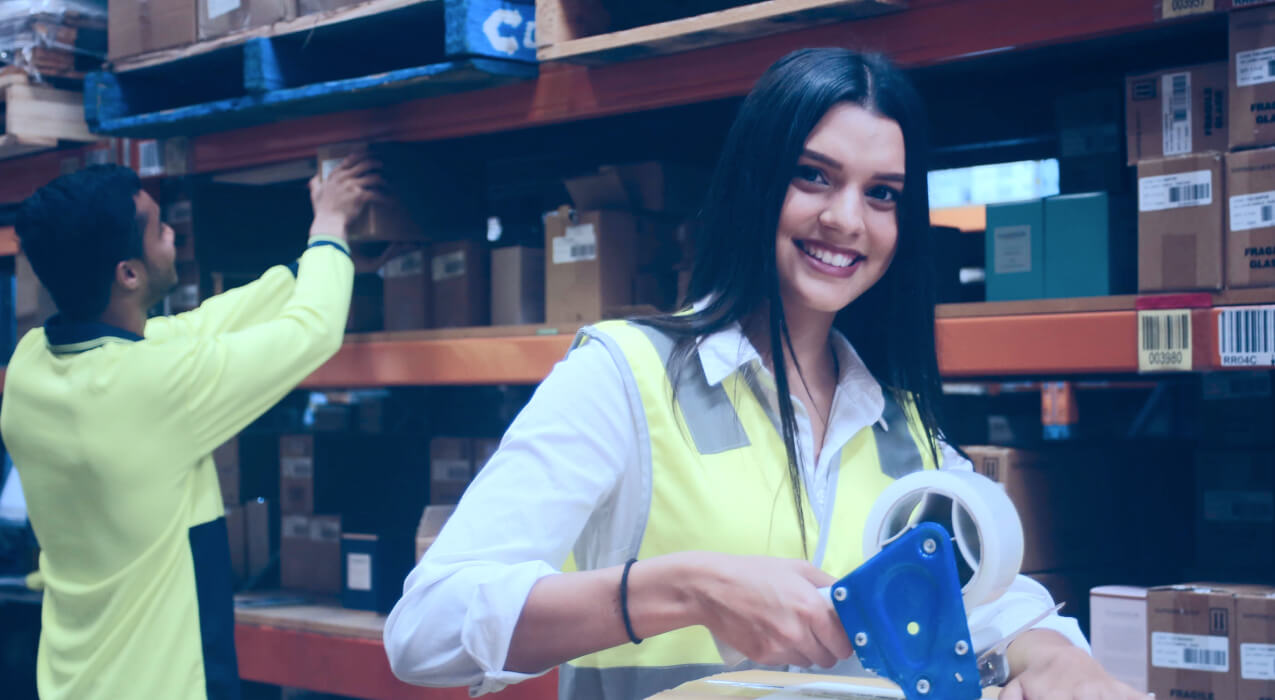 Simple Fulfillment Solution
You Sell It, We Ship It.
You store your products in our fulfillment center, and we pick, pack, ship, and deliver to your B2B customers
It's Cost-Effective
Pay as you go—you are charged for storage space and the orders we fulfill
Do You Want Us to be Your Gateway to the Whole USA?
Rgand Prime Fulfillment FAQs
You ship to our fulfillment center your products by yourself or via Rgand shipping partners. All shipments must include packing slips and all deliveries must be received on standard US-size pallets. Once the delivery of goods is confirmed in our system, they become available for sale. After the order is placed, it is shipped via our shipping network in the US to its final destination.
Storage fees are calculated either by the volume of the stored goods (in cubic feet) or by each pallet.
Fulfillment Fees are calculated based on the total weight of the parcel, including items and packaging, and the dimensions of the package.
Storage Fees are calculated at the end of each month and are due in Net 15 days. Rgand.com requires a deposit to cover one week of storage fees and shipping in the amount of $500 upon Producer account activation.
Return Fee is assessed by each order and includes unloading, sorting, processing of returns, sorting by disposition, and putting away according to storage requirements (either active or reserve racking).
Any dangerous and controlled goods and substances, prohibited for sale, distribution and handling without special permits by the US and state laws, cannot be shipped and fulfilled via Rgand Fulfillment.
Once your Rgand.com account is approved for listing your goods and your online catalogue conforms Rgand.com standards you may ship your products to Rgand Fulfillment centers of your choice. Rgand.com has its partner network of logistic companies in your country and you may choose to use them, submitting your inquiry to
fulfillment@rgand.com
.