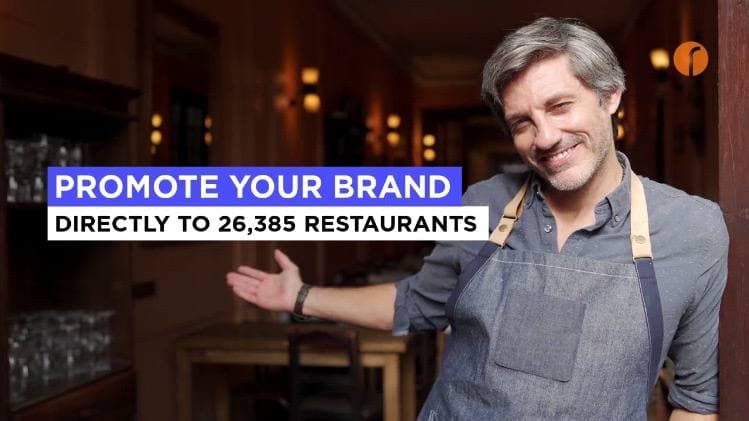 Why Is the Program of Distributing Samples to the Restaurants Called a "Box Marathon"?

In the past, producers had to run after distributors at trade shows in an expensive and sometimes humiliating race for a chance to present products to the restaurants.
Rgand.com completely changes the dynamics of the food supply to restaurants. Presenting products to the restaurants becomes effortless.
Sample Box Marathon gives the producer community a taste of the future trade – simple, affordable, effective.
Sample Box Marathon is a symbol of the future where the boxes do all the running directly to restaurants.
It's just like the real marathon, except these are sample boxes that do all the running.
One restaurant – one mile.
Food manufacturers can send samples to run to a preferred number of restaurants between 1 and 26,385.
Automated sample delivery replaces chasing after distributors the food manufacturers had to do to grow their business.

What Are the Key Dates and Terms of the Program?

Rgand Sample Box Marathon starts with 26,385 restaurants. After it's' completed, sample delivery access for producers will continue, and producers can continue sending samples directly to restaurants through the Rgand platform. The food producers can start direct sales with free samples that increase visibility and allow producers to be recognized and valued by the U.S. chefs.
The World's First Fully Automated Sample Box Marathon will start on April 1, 2021.
What Is Rgand, and What Does it Offer to the Foodservice Industry?

Rgand's mission is to supply technology and infrastructure solutions to food producers worldwide. We help open a direct trade channel and communication with buyers at restaurants, cafes, and hotels while still shipping large quantities to Rgand Prime Fulfillment centers.
Rgand Sample Box Marathon is a vital step in Rgand journey of introducing the marketplace platform designed to enable direct sales from food producers to commercial buyers on the U.S. market.
This campaign's primary purpose is to demonstrate how food producers can grow direct sales, distribution, and deliveries with Rgand's direct-to-buyer access platform.
"Try Free Samples Through Rgand Prime Fulfillment" will be a standard service on the Rgand platform, designed to help sellers increase awareness among the buyers. It will be easy and quick (with one-click) to send and receive samples using Rgand services on the direct-to-buyer platform, free from the middlemen.​
Is Rgand Just Another Distributor?

No. Rgand doesn't sell goods and doesn't purchase goods. Rgand.com is a platform provider where manufacturers of food and other restaurant supplies can find restaurant chefs and trade freely without anyone in-between. Rgand supports its members with fulfillment, sampling, product review, and other services built into the platform.
Rgand Delivers Freedom to Producers

Food manufacturers are now entirely dependent on distributors or wholesalers to find buyers and make sales.
Historically, they needed distributors due to the inconvenience of long-distance shipping and the inefficiency of manually dealing with many small buyers.
It was before the Internet, before fulfillment centers automation, supply chain integration, and shipping commoditization.
Until recently, producers needed distributors. However, middlemen grew to be the most powerful players in the foodservice industry, paid for by both sides: buyers and sellers while dictating their rules to both.
If producers wanted to see their products in stores or commercial kitchens, they had to use the middlemen. In exchange, distributors would constantly demand discounts, price reductions, marketing sponsorships.
What is the True Cost of Food Distribution?

On top of the costs to manufacture the products, food producers spent an average of 17% of total revenue on marketing, raising the manufacturer's breakeven prices. All promotions push up prices for food buyers. It is a waste: each year, over $50 billion on trade promotions never reach the end buyers while inflating food prices. Both sides lose, and consumers of restaurant food end up footing the bill padded with 40%-60% of avoidable costs.
The Future of Restaurant Supplies Sampling and Trade Is Now

Not even in their dreams did the producers imagine that one day they could introduce and then distribute their products to thousands of restaurants directly. Suddenly, what used to be expensive and largely impossible, is not only possible but has become fully automated.
Producers could never compete with distributors due to the lack of logistics, market reach, and marketing know-how. Now, they have a platform, reliable fulfillment services, and a marketplace — all built to fit their unique needs. Producers can now become the best sellers of their products.
Producers can now shift the power away from distributors back
into their own hands.
The producers will be able to send the samples to thousands of restaurants while sitting at his office, without having to travel. Thousands of kitchen cooks will try his products first, and then, some of them will become paying customers.
Rgand will demonstrate this capability by delivering samples to the restaurant doors. Think for a moment that a producer's product samples are distributed to 26,385 restaurants in a short amount of time, allowing the chefs to try and decide if the product and price are right.
The buyers will then be able to purchase more for less than what they pay through distributors, without distributors pushing down their inventory or high prices.
Effectiveness of Sending Product Samples

Research shows that delivering free samples converts about 30% of sample recipients into customers. Sampling is the most effective marketing channel, and now it has automated for food manufacturers and suppliers. The Rgand platform is open to all food producers ready to send food samples with one click, leading to direct sales!
Freedom of Choice, More Choices, Direct-from-Producer Prices for Restaurants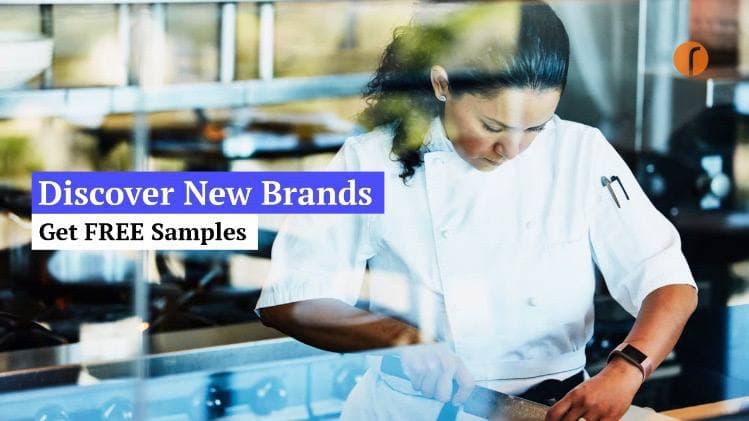 Sample distribution is also vital to the restaurants. Buyers can test the best products and new brands for free. It means restaurants can choose what they buy freely, without any pressure or power wrestling from the distributors.
An additional benefit of Rgand to the buyers is that they are getting direct access to local producers and thousands of new producers and brands nationally and worldwide, resulting in the supply of the best products at the best prices.
Most restaurants are now struggling due to COVID lockdowns, limitations, and an overall crisis.
Every opportunity to save money and get more for less can make a difference between closing the doors or staying in business.
Restaurants, cafeterias, hotels, and catering services can now save because the Rgand platform cuts out the middlemen from the supply chain. Chefs can find lower prices on everything food establishments need to operate.
How Does Rgand Sample Box Marathon Work?

Food producers from the U.S. and beyond will apply to participate in the project to have their samples placed in Rgand Sample Boxes. Together, food manufacturers form a powerful community armed with the most advanced online trading marketplace, fulfillment capabilities, and marketing services. All these capabilities give food producers the power to enter and expand on the U.S. market with their brands.
The restaurants can apply to receive their sample Rgand Prime Fulfillment delivery for free. The campaign will launch in three regional markets: Miami, New York, and Boston.
The campaign will last until Rgand delivers its 1,000,000th Rgand Sample Box.
In the first sprint of the Marathon, 26,385 U.S. restaurants will receive Rgand Sample Boxes, distributed between the three initial regional markets.